Counter-Terrorism Bill 2008
In January 2008 the British Government introduced its new Counter-Terrorism Bill in Parliament, setting out its plans to significantly increase the powers currently granted to the police to combat terror.

You can read the full text of the bill here in PDF format, as well as the explanatory notes provided by the Home Office.
You can also read an analysis of the proposed laws by Peace & Progress, also in PDF.
Public Meeting was held on 26 April 2008
UK Terrorist Laws:
Targeting Dissent & Resistance
Guest Speaker: Ian Macdonald QC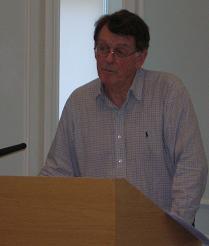 Please click here for more information on the meeting - notes and report to follow shortly.